A bunch of Android apps Facebook users should know about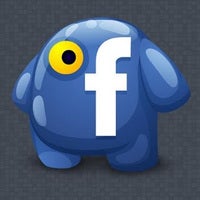 Facebook – everyone and their grandma is on it already, whether we like it or not. And many of the people who are on Facebook access their feed from a mobile device of some kind, be it a smartphone or a tablet.
However, the official Facebook app and Facebook Home aren't the only ways of accessing the world's most popular social network. In fact, a whole lot of Facebook apps are available from the Google Play store, including alternative Facebook clients, apps for easy browsing and downloading of Facebook photos, apps to protect your Facebook privacy with, and more. Below we've listed several of these Facebook apps and Facebook companion apps. All of them have a pretty decent user rating and are free to download. Check them out and tell us in the comments which ones you find useful!