9 features that could have made the Google Nexus 6P an even better smartphone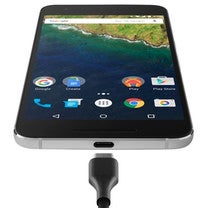 After all the leaks and rumors, the Google Nexus 6P is now official. And it is looking like a pretty solid smartphone, right? Right? Sure, it does rock the show with its large, quad HD display, fast Snapdragon 810 SoC, promising 12.3MP camera, and metal construction, not to mention that it comes with the latest Android 6.0 Marshmallow out of the box. But at the same time, the Google Nexus 6P could have been a much better smartphone, and we put together a list of features we wish we had seen on the handset's specs sheet.
Do you agree with the features we've picked? Do you have anything to add to the list? The comments section below is all yours.