8 things that could've made the new LG G6 even more awesome!
26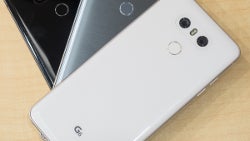 Well, well, the
LG G6
is out and wow, is it an impressive device! A 5.7-inch screen stuck inside a body that's actually shorter and narrower than the 5.3-inch
LG G5
? That's incredible! No camera bump? Awesome! A new 2:1 screen that has software optimizations to make use of the weird ratio? Great! This year around, LG really put an effort into developing unique features that actually look and feel at least semi-useful, instead of ones that leave a gimmicky taste, and we are excited to see how the G6 does when it hits the market.
That said, there's also room for nit-picking, and we can see a few things that could've made the LG G6 even more awesome, even if it's for your niche poweruser. Check out our ideas below and feel free to voice your thoughts on the device in the comments below!