8 features that smartphones didn't have 10 years ago
26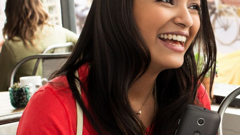 Ten years ago, smartphones were way less popular than feature phones, and it was only in early 2013 when global smartphone sales finally surpassed feature phone sales. Besides being in the minority,
the smartphones of 2005
were also very different from the ones we currently have. Both their design, and their features make 2005 smartphones look and feel ancient now.
Although some of the smartphones from a decade ago were great, they were undoubtedly limited when compared to PCs. Now, the line between smartphones and PCs is a blurry one. High-res displays, powerful chipsets and plenty of memory allow current smartphones to offer pretty much anything a PC can offer. With that in mind, it's interesting to take a look at some of the things that smartphones weren't capable of 10 years ago.