7 apps for some extra brains
4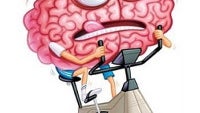 You may very well be the smartest guy in the average room, but nobody can (or rather,
should)
say no to some extra brains. We all have our weak spots, and it's a sign of intelligence when somebody can be rational enough in order to identify those
and
work to solve them. Nobody knows everything.
We want to be smarter, too, which is why we use the downtime between doing (typically) useless stuff to read up on something interesting and possibly enlightening. Everybody has his or her method to go about this, but we believe apps are a fairly universal way to start. We therefore took it upon ourselves to list apps that we believe will win you some extra brains – they certainly help us. The list isn't exclusive, but it's a good start.
Recommended Stories