7 times selfies and nature didn't mix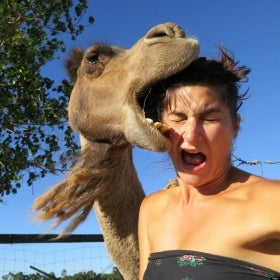 We've all been there – we see a gorgeous view, and the natural response would be to whip our phone out and take a shot or two, so we can either share it with those we care about, or to save it for our own viewing pleasure later. We might even go for a selfie, just to remember how happy we were while looking at that beautiful flock of birds passing by the setting sun.
But some people would go the extra mile and try to snap the single most epic nature selfie that one could imagine. And nature, being unpredictable as it is, might sometimes punish our sincere attempts to capture its beauty in a photograph. Therefore, we should always be careful when taking selfies in the wild. To illustrate our point, here are seven examples why we should be mindful of the selfies we take with nature.