6 weird but practical iPhone 6s cases that you can purchase in the US
3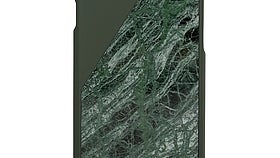 Join us as we take a look at the best weird cases for the Apple iPhone 6s.
Most smartphone cases are designed specifically to protect the handset. There are some cases, however, that do not impress through advanced protection and extra features such as an integrated battery pack or an optical zoom lens. Instead, some iPhone 6s cases serve a direct purpose: be weird or die.
If you know of a weird iPhone 6s case that can be easily purchased in the US (no shady importing required) which we haven't included in our list, make sure to drop us a comment and share your favorite weird/funny iPhone 6s case.