6 totally weird apps for Android and iOS
6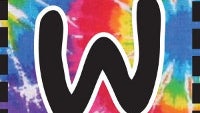 Whether you're looking to get more productive, in shape, or have fun, it's fair to say that we have you fully covered with non-stop coverage of apps from various categories. It being Friday, however, we though it's time we weirded you out,
just like we did some time ago
.
Now, 'weirdness' is a subjective term, and you might actually find some of the apps on the list useful. Still, for the majority of people, they'll serve no good enough purpose to warrant a download, unless it's to simply goof off. That, and having a few laughs, is kind of the point.
So, without any further ado, check out these 6 totally weird apps for both Android and iOS: