6 of the best free endless runner games for Android (2016 edition)
3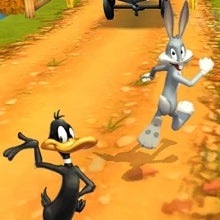 It's not hard to see why endless runner games are so popular: they're easy to play, they're fun, and many of them are challenging enough to make you want to come back for more (not to mention the fact that you can play these games anywhere, at any time, even if you only have a few minutes to spare).
As you may know, it's not the first time when we talk about great endless runner games for Android (check out our previous selections
here
and
here
). But there are quite a few titles that we didn't get the chance to present, so we're inviting you to discover them below. Needless to say, if you've played any nice endless runners lately, feel free to let us know about them in the comments section!
6 of the best free endless runners for Android (2016 edition)