6 iPhone 6s and 6s Plus accessories that let you take creative photos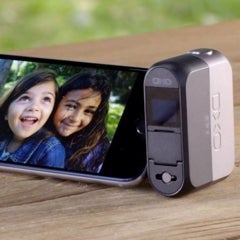 Apple's
iPhone 6s
and
iPhone 6s Plus
are well known for featuring two of the best smartphone cameras out there, but, like all other similar cameras, they're not perfect: you can't take wide-angle photos, you can't get too close to your subjects if you stand still, and you can't really get into macro photography. And yet you
can
do all this if you don't mind buying dedicated accessories: some of these are made just for some added creativity, while others also provide enhanced image quality.
So, if you want to take photography to another level on your
iPhone 6s
or
iPhone 6s Plus
, check out the accessories that we're presenting below (in no particular order). In case you're wondering, all these products also work with the older
iPhone 6
and 6 Plus models.