6 Android apps that let you make custom wallpapers
5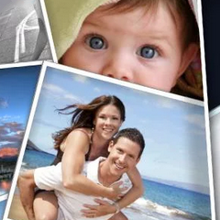 While the selection of wallpapers that are available for Android is so vast that we wouldn't be wrong in calling it endless, sometimes you want to have a wallpaper that's exclusively yours - perhaps a photo of your significant other, of your kid(s), of your pet(s), or the photo of a landscape that you're truly proud of. Luckily, Android is the most customizable OS to ever grace a smartphone or tablet, so there are plenty of applications that let you make your own wallpapers.
Of course, you can always set your photos as wallpapers from your phone's default gallery app, but the applications that we're presenting below provide more options - thus a higher level of personalization.
Do you often make custom wallpapers for your Android phone or tablet? Let us know in the comments!