5 things that could have made the Samsung Galaxy S5 better
82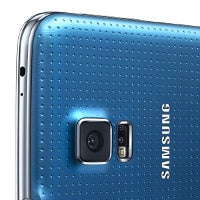 The Samsung Galaxy S5 is finally here, but after all the waiting, rumors and leaks we can't help but wonder - couldn't it have been better?
Many will be quick to point out that the Galaxy S5 did not live up to all the hype. It did not have the rumored Quad HD display, nor a Snapdragon 805 chip, nor an iris scanner, after all. Truth is, it was almost impossible to live up to all these expectations as they were based on wishes rather than reality.
However, there are other things that Samsung could have done in the Galaxy S5 to make it better. Righ below, you can see the 5 features that Samsung could have implemented without going into sci-fi territory, but didn't.