5 things Chinese companies do much better than Apple and Samsung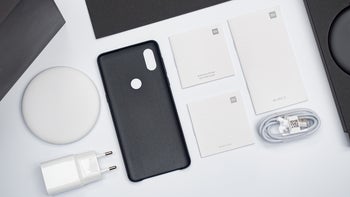 Chinese phone makers are growing their sales all across the globe and they are doing that while Apple, Samsung and the other mainstream phone makers are taking hits.
Huawei, despite having its phones banned in the United States over concerns for the company's close ties to the Chinese Governments and worries about potential spy risks, is on track to become the world's biggest phone maker in terms of unit sales.
OnePlus, Xiaomi, Oppo, Vivo, all these companies are on the rise.
We have review quite a few of the top phones from the best Chinese brands and we think they've come a long, long way. They are not quite perfect yet: starting with the recent Xiaomi
Mi Mix 3
, a truly impressive smartphone, but one that will simply not deliver notifications to your lockscreen! It's hard to explain those strange shortcomings, but it's also hard to argue against a price that is half that of an iPhone or a Galaxy. So what are some things that Chinese phone makers do much better than Apple and Samsung, and that draw people to their phones?
1. Fast charger in the box
While Samsung is not guilty of this mischief, it is just ridiculous that Apple which is selling its phones at the highest margin of all phone makers will not even include a fast charger in the box and will force users to waste time and spend extra cash to buy a fast charger. So what about Chinese phone makers? Well, take Huawei's latest flagship, the
Mate 20 Pro
. Yes, that is an expensive phone, but it also come with the fastest charger ever used with a phone, an impressive 40-watt charger. But even $500 phones like the
OnePlus 6T
and Xiaomi
Mi Mix
3 come with fast chargers. Mainstream phone makers can definitely take a page off that book.
2. Case and screen protector in the box
You know what else comes included in the box with almost every smartphone out of China? A case and often, a pre-applied
screen protector
. The
Mate 20
, Mate 20 Pro, OnePlus 6T, Xiaomi
Mi 8
, Mi Mix 3, and even cheaper Redmi phones all come with a basic silicone case in the box. These are not your fancy-pants leather cases, but they are quite thin and the clear ones like those that Huawei includes in the box do a great job of replacing a super thin case like the Peel series. And best of all, they keep your phone protected from scratches in those first few days when you are not yet used to your new phone and you are most likely to drop it. So what stops Samsung and Apple from bundling a case that probably costs $1 or $2 to manufacture in the box with their super expensive phones? Well, why include one in the box when you can sell it for $40 dollars like Apple does with its clear case for the
iPhone XR
.
3. Wireless charger in the box
Now, this is not something that is common amongst all phones out of China, but we were truly impressed when we saw that the Xiaomi Mi Mix 3, the company's flagship phone for 2019, comes with a beautiful, pebble-shaped fast wireless charger in the box. For free! Now try explaining that to Apple and Samsung that are either selling their own or supporting sales of other wireless chargers on their official stores, and those chargers cost north of $50. Of course, profits should be made, but so far, I've counted about $80 of savings in terms of additional accessories that come for free with say a Xiaomi Mi Mix 3, a phone that itself already costs half that of an
iPhone XS
!
4. (Often) Ahead in terms of battery life
This is a bit tentative, but bear with me. Chinese smartphones have been at the forefront when you are looking for handsets with battery life that exceeds expectations. Take devices like the Huawei Mate 20 or the Xiaomi
Mi Max
series. Back in the day, it was the
Lenovo P2
. Or look at the Moto Play series (Moto is owned by Chinese company Lenovo). Those are and were phones that often had double the battery life of mainstream phones, and can last two days off the charger and sometimes more. These are the true battery life champions. In this regard, Apple and Samsung are catching up, especially with the latest models. Apple has the iPhone XR which has a great battery life and Samsung has the Note 9 with a 4,000mAh battery, but mainstream phone makers really need to start taking battery life seriously.
5. The right price
Finally, we have price and this one is a tough pill to swallow. After all, Chinese phone maker often rely on guerilla marketing and viral campaigns, while often not even selling their phones in physical stores or running any traditional marketing campaigns. But at the end of the day, users see the full retail price and more and more people are choosing not to spend exorbitant amounts on modestly evolved phones. We are not suggesting that Samsung and Apple cut prices, so they don't make a profit. But being more reasonable will certainly help their sales.
And this rounds up our five things Chinese phone makers do better than Apple and/or Samsung.
Do you agree with this list? Would you add something more to it?