5 cool Android icon packs we feel you should try out
3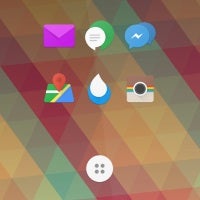 There's nothing like a set of fresh new icons to turn your Android smartphone into a personalized creation! There's an abundance of designs inside the Play Store, and they range from conventional right up to "Google would never think of this" territory!
No matter how exquisite your tastes are, you are bound to find something that will rock your boat. To get you started fine and proper, we lined up 5 icon packs that we really liked for no particular reason, other than that they are interesting. Check them out (click or tap the blue links to download) and head to the Google Play store or our
montly round-ups
of the best Android icon packs, launchers, and widgets if you want more!