3G Americas Identifies Key Elements of Wireless Devices for the GSM Evolution in the Americas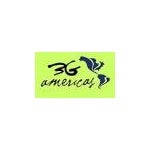 3G Americas, a trade organization focused on the wireless industry in the Americas, has recommended a set of common preferred elements for terminals and devices supporting the GSM-based evolution to UMTS. An informational document published today on its website, www.3gamericas.org, identifies and prioritizes its members' preferences for terminals supporting GSM/GPRS/EDGE and UMTS capabilities.
Operators and vendors from the organization's Board of Governors companies jointly composed the document, entitled 3G Americas Terminal Recommendations, to provide guidance to operators, manufacturers, software developers, component manufacturers, and other interested vendors for GSM device evolution in the Americas. The document will benefit the wireless industry in the Americas by providing a recommendation of common terminal capabilities for customers in the Western Hemisphere.
Source:
3G Americas