32 smartphone cases for each team in the Brazil World Cup 2014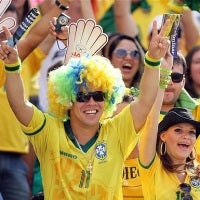 The 2014 World Cup is on, boys and girls, and there's nothing like putting a patriotic case around your smartphone to support your team in the most important sports competition this year! We've rounded up 32 cases for each competing country, so no one is left out of the excitement. Most of the cases are for the ever-enduring Apple iPhone 4/4S, but there are a few iPhone 5/5S and Samsung cases in there for good measure.
Of course, the best place to buy an unique case is a local shop in your vicinity, or doing the online search yourself. But these babies should give
you some sports fuel and inspiration for the games, not to mention how appropriate your phone will look when you park yourself in front of the TV and start sharing the excitement on social networks.