15 essential Android apps for business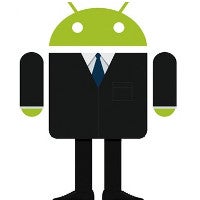 Consumers often underestimate the amount of resources (read: cash) that even a highly-efficient micro-business burns through on any given day. Thankfully, essential Android business apps are, for the most part, free, and the paid options are sometimes really worth the comparatively tiny investment. This financial burden, at least, is almost entirely taken off your shoulders.
We decided to take a look at what's what over at Google's productivity and business app categories, and the amount of quality solutions to most every problem you can think of is seriously staggering. Instead of pitting competing apps that all solve problem X against each other, however, we instead thought we'd browse and figure out what the more common use case scenario for business apps are and arrive at just one app that gives you a piece of essential functionality for free.