10 yellow BlackBerrys for Selfridges' 100th anniversary

According to Tech Digest, BlackBerry has manufactured a limited series of ten garish yellow BlackBerry Bold phones to commemorate the 100th anniversary of the Selfridges department store.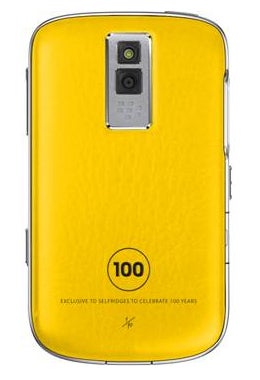 The phones have redesigned numeric keypad and are individually numbered one to ten to emphasize collector's value. Each device costs £1,000 (around €1110), but we suppose that if you're interested in buying collectible memorabilia, this would hardly be of any importance. The phone went on sale at Selfridges in London two days ago, so you better hurry up if you want to snatch one.
source:
TechDigest