10 wacky, unusual, and plain silly iPhone games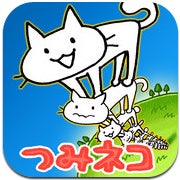 Okay, folks, it is time to be a little less serious for a bit and play some video games. Everyone needs to unwind somehow, right? In fact, let's take things to the next level and check out some of the silliest iPhone games that are available in the App Store. Yes, there are such titles, and we had quite a lot of fun while digging online for them.
Eventually, we short-listed 10 of all the quirkiest iPhone games we came across, and we'd like you to check them out. Which one do you think is the wackiest of them all? Are there any unusually funny iPhone games that we've missed? Just let us know by dropping a comment!