10 unusual, silly, and plain crazy uses for the iPad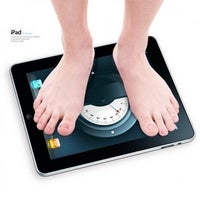 While most people use their iPads to surf the web, socialize on Facebook, or play a video game every once in a while, others come up with the most unusual uses for the tablet. Today, we bring you 10 such examples:
10 unusual uses for an iPad
ranging from the clever and inventive to the plain pointless and crazy.
Have you ever come up with anything as creative as the ideas presented below? If so, do let us know by dropping a line in the comment section below. Of course, if you can think of a cool
iPad
hack or a modification that we should have included on our list, do not hesitate to let us know.