10 space shooter games for Android and iPhone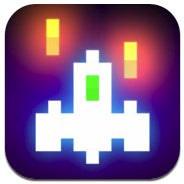 Ladies and gentlemen, get your smartphones and tablets ready as it is time for another quality selection of mobile video games. Today, we are taking off into space with these 10 space shooters for Android and iPhone – a genre that was sparked by the imagination of the early game developers, only to evolve over the years and pave the way for the fun, action-packed games we have for you in our pick below.
How do you find the games we've selected? Do not hesitate to tell us by dropping a comment below, and in case you can think of a great space shooter game for Android or iPhone, feel free to let us know!