10 old school games for iPhone and Android #3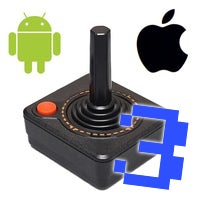 So, you are looking for some old school games that you can play on your iPhone or Android smartphone? You've come to the right place as we have once again collected 10 classic titles that have been ported to today's most popular mobile platforms.
As always, do not hesitate to tell us what you think about the titles we've picked, and in case you know a great retro game that we've missed, just let us know by dropping a comment. Also, check out our
first
and
second
selections of old school Android and iPhone games, in case you've missed them.