10 of the best free word games (Android)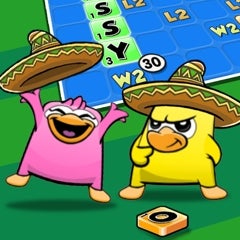 Most of us agree: word games can be fun, challenging and educative - at the same time. Often put in the same (larger) category with puzzles, word games have been popular way before we had all these little - or not so little - devices that we call smartphones and tablets. But since these allow us to play anytime, anywhere, we're thinking that word games are now popular than ever.
For all the fans out there, we've gathered a collection of the best free word games that are available now on Android. You may know some of them, but we're certain that you'll also find others that you didn't have the chance to play, or even to spot on Google Play yet. Check them all out, and let us know if you think there are other free word games that are worth playing.