10 hot mobile-connected Kickstarter inventions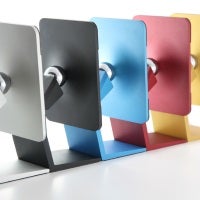 Kickstarter is a thriving ground for innovative products in need of funding. There are many brilliant minds out there, and the competition is huge. That's why so many products crash and burn, while those that are truly interesting - or attractively presented, at the least - usually succeed.
Curious, we scouted the pages of Kickstarter for any new inventions in the making that could catch our interest. We didn't leave disappointed. There are many interesting inventions to look at - and possibly back with your money - in there. From accessories that make your phone handle more comfortably to futuristic app-controlled home automation systems, there's always something new to consider.