10 hilarious iPhone comics and parodies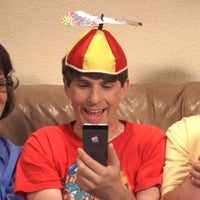 The Apple iPhone – some worship it as if it is the greatest piece of hardware ever created, while other despise it like it is made by the Devil himself. But then there's that kind of people that totally know how to make fun of Apple's smartphone, and now that there's a new model to be announced in just a couple of days, what better time to take a look at some funny iPhone comics and parody videos?
That's what we have collected for you today – funny iPhone jokes and spoofs to put a smile on your face while waiting for the new iPhone to be announced. Check them all out and let us know which one you like the most.