10 awesome smartphone hacks and mods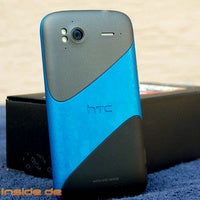 The best and most fun way of voiding a smartphone's warranty, if there happens to be such a thing, has to be modifying the device by yourself. And we aren't talking about installing a third-party launcher or a custom ROM on it. We're talking about hardcore hardware hacks – hacks that require creativity, skill, and most importantly, getting your hands dirty.
Most of us don't have the knowledge or equipment necessary for such a project. Yet others do and create unique, awesome smartphone mods like the ones we've put together below. Go check them out and tell us which one grabs your attention the most! As usual, feel free to tell us about other smartphone mods that we haven't included on our list.