10 apps to make your summer photos truly amazing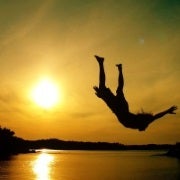 It's summer, and if you aren't reading this, then it's high chance you're hitting the beach. Summer is the time to take as many photographs as you can, but don't fool yourself into thinking that all it takes to document those good times is a smartphone and your genuine photographic talent.
The addition of these apps we scouted out will let you turn your photos into mighty impressive, finished works that you'll later see and share on social networks with real joy. These are apps for photo editing, collage making, social network sharing, beautification, and lots more. Don't miss them.