10 Android and iOS apps that let you score some easy cash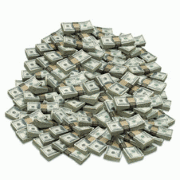 Ever wanted to get one of those sweet jobs where they basically pay you to exist? Well, the bad news is you probably won't, unless your name rhymes with "Hilton" or "Kardashian". But the good news is that there are plenty of apps thet let you pocket some humble, but honest cash in exchange for a little bit of your time and attention.
There are even some apps that pay you because you have them installed on your phone. Well, they don't cash out quite like celebrity apps do, but are still worthy of consideration if you have free time to spare and don't have anything else to do on your phone.