Samsung SM-W750V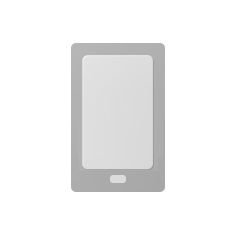 US carrier availability
Upcoming:
Verizon
Description
The SM-W750V is a Windows Phone handset that looks a lot like the Android-based Galaxy S4. We're expecting the SM-W750V to have S4-like features, including a 5-inch display with 1080 x 1920 pixels, 13MP rear camera, quad-core Snapdragon processor, and 2GB of RAM.
This phone has not been officially announced. This page is created based on leaked or rumored information.

Compare
Display
Physical size:
Resolution:

Pixel density:

Pixel density - The pixel density of a display represents the number of pixels over an area of one inch. It's measured in "pixels per inch", or ppi. The higher the number, the more detailed and good-looking the display is.
specifications continue after the ad
Hardware
System chip:

System chip - Most modern handsets use an advanced chip that includes many of the device's hardware modules like the processor, Wi-Fi, Bluetooth and sometimes even the wireless radio. This field shows what particular system chip (or System-on-a-Chip) is used in the phone.

Processor:

Processor - The processor is the main computing component of a phone and is a major factor when it comes to the overall speed of the device. Some more powerful smartphones use dual-core and quad-core processors designed to deliver greater performance.

Graphics processor:

System memory:

System memory - System memory, or RAM memory is the type of memory that the device uses to temporarily store data from the OS or currently-running apps. The more RAM available to the device, the better the performance will be when multiple or heavier programs are running.
Technology
FDD LTE:

700 (band 13), 1700/2100 (band 4) MHz

Data:
To see the full specifications with in-depth details click here.
Despite our efforts to provide full and correct Samsung SM-W750V specifications, there is always a possibility of making a mistake. If you see any wrong or incomplete data, please LET US KNOW.
If you are interested in using our specs commercially, check out our Phone specs database licensing page.