LG enV Pro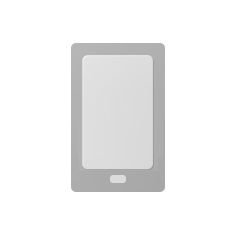 Description
LG enV Pro VS660 will be a CDMA/GSM Hybrid phone running Android. Other features remain unknown.
The information for this phone is PRELIMINARY and could be incomplete or inaccurate. If you have any information about it, please send it to: tips@phonearena.com
Compare
Display
Touchscreen:
Features:

Light sensor, Proximity sensor
Hardware
Processor:

Processor - The processor is the main computing component of a phone and is a major factor when it comes to the overall speed of the device. Some more powerful smartphones use dual-core and quad-core processors designed to deliver greater performance.

Storage expansion:
Technology
CDMA:

CDMA - Code Division Multiple Access. A technique of multiplexing, also called spread spectrum, in which analog signals are converted into digital form for transmission. For each communication channel, the signals are encoded in a sequence known to the transmitter and the receiver for that channel. The foremost application is digital cellular phone technology from QUALCOMM that operates in the 800MHz band and 1.9GHz PCS band. CDMA phones are noted for their excellent call quality and long battery life.

GSM:
UMTS:
Data:

EDGE, UMTS, HSDPA 3.6 Mbit/s, EV-DO

Positioning:

Positioning - This field shows the positioning systems supported by the device. There are three main types: GPS, A-GPS and GLONASS. GPS - This is one of the most widespread global positioning technologies, developed and maintained by the U.S. government. It uses satellites in order to detect your location. Works best in clear weather. A-GPS - A-GPS stands for Assisted GPS and is the industry standard for positioning and navigation. "Assisted" means that it can use local wireless networks, in addition to satellites, for quicker and more precise localization. GLONASS - GLONASS is a global positioning system, developed by the Russian Federation. It's very similar to GPS, but isn't so popular in cell phones.

Navigation:
specifications continue after the ad
Connectivity
Bluetooth:
Wi-Fi:
USB:

Connector:
Features:

Mass storage device, USB charging

Other:
Other features
Notifications:

Music ringtones (MP3), Polyphonic ringtones, Vibration, Flight mode, Silent mode, Speakerphone

Sensors:
Hearing aid compatibility:
To see the full specifications with in-depth details click here.
This device is also known as LG VS660
Despite our efforts to provide full and correct LG enV Pro specifications, there is always a possibility of making a mistake. If you see any wrong or incomplete data, please LET US KNOW.
If you are interested in using our specs commercially, check out our Phone specs database licensing page.